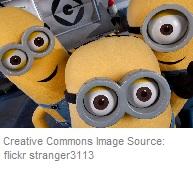 If you're looking for computer repair technicians to staff your IT business, you need to make sure you find people who are truly up to the job.
This article makes some helpful suggestions to help you ensure that you staff your business with high-caliber personnel:
How do you recruit your computer repair technicians? Share your tactics in the Comments box.
And to follow-through on the tips introduced in this short article, be sure to download your free copy of the special report on How to Start a Computer Consulting Business: 6 Proven Ways to Build Your Initial Client Base.
Creative Commons Image Source: flickr stranger3113