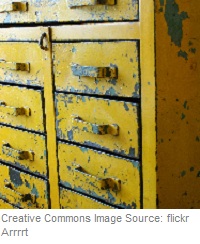 Are you starting up a new IT service provider business? Make sure you focus on the right things: like finding paying customers and providing insanely great value to those customers so they become clients for life.
All too often, those new to being IT service providers obsess about the wrong needs…and in turn waste months shopping for tools to run their businesses. To save you time, we've compiled a list of 12 tools you need, so you can get back to growing your business ASAP.
Most of the following is excerpted from the white paper on How to Start a Computer Consulting Business: 6 Proven Ways to Build Your Initial Client Base.
So what tools should you use to start up your technology provider business?
Regardless of how you classify your business, whether you consider your firm a computer consulting business, VAR, network integrator, IT solution provider, MSP, or computer repair business, if you are largely there to help small businesses in your local community with their IT needs on an outsourced basis, you definitely want to think about your startup tools:
Your Brain. Because we are talking about selling knowledge, your skills, and your ability to solve problems, as opposed to selling concrete goods, it is important that you use your brain. Think long and hard about your marketing strategy as well as a very proactive, focused, and deliberate plan of attack for your IT service provider business. In the first six to twelve months of your startup phase, you will need to work smarter to navigate around entrenched competitors. One of the easiest ways to stand out from the crowd is to come up with original and innovative ways to reach your market.

QuickBooks. Without a doubt, you need to keep track of the money that is coming in and out of your business. It is important to have solid accounting software. Aside from the gold standard of accounting software—Intuit's line of QuickBooks software and services—you may want to also look into the rapidly growing Web-based service, FreshBooks.

Customer Relationship Management (CRM) Software. Make sure you have a good follow-up mechanism in place to keep track of all opportunities from your prospects, customers, clients, partners, and subcontractors, so that you do not end up giving away your leads to competitors who are more aggressive. Salesforce.com is one such popular Customer Relationship Management (CRM) Web-based program. Another popular CRM platform is Microsoft Dynamics CRM.

Google Calendar. This Web-based calendar is an indispensable tool for keeping track of your appointments. It also allows you to invite other attendees and send reminders to your prospects, customers, clients, partners, and subcontractors about upcoming meetings.

Social Media Marketing. Social networking sites such as LinkedIn, Facebook, Twitter, and YouTube are a great way to stay in touch with your contacts, expand your network, display your expertise, and build up your reputation. Social media marketing can be a great vehicle and cost-effective way to grow your IT service provider business.

Content Management System (CMS). Use a content management system like WordPress to run your website. A CMS makes it easy not only to update it but also to delegate the task of updating your website. A regularly updated website gets more attention from search engines. WordPress also has thousands of different plug-ins and themes that allow you to customize and add features.

Virtual or VOIP Phone Provider. Make sure your business phone answers with your business name to keep the level of professionalism in your business.

Smartphone. You will need a mobile phone and plan with a large amount of minutes, access to e-mail, and web browsing that can act as an extension to your office. Any time that you are sitting at your desk in your office is generally not revenue-generating unless you are doing off-site billable work.

Mobile Broadband. The ability to have constant access through mobile high-speed Internet broadband on your notebook, netbook, or MiFi (personal Wi-Fi hot spot) is an extremely important productivity tool, as your work requires you to be out of the office most of the time.

Credit Card Merchant Account. This is another tool many overlook, especially if they are involved in product reselling for which you will need credit risk protection. Otherwise, you are taking on inherent risks of accounts receivable for low product reselling profit margins.

GoToMeeting and GoToWebinar. Another easy way to extend your productivity is scheduling online meetings, classes, and seminars with prospects, customers, clients, partners, and subcontractors. One very popular solution is from Citrix Online and their GoToMeeting and GoToWebinar services.

Reliable Transportation. Because your work requires you to be out in the field most of the time, and because you need to be able to get to your clients as fast as you can when they need you, having a reliable car is another important tool for most owners of IT service provider businesses.
When you're first starting up a new business of any kind, there are a lot of moving parts and priorities to keep track of. Good tools can help you stay productive and ensure that things don't fall through the cracks.
Save time with this checklist of a dozen different tools that can help IT service providers launch and grow.
What tool do you think is most important to a new IT-related startup? Please share your tips, hints, and suggestions in the Comments section below.
And to follow-through on the tips introduced in this short article, be sure to download your free copy of the special report on How to Start a Computer Consulting Business: 6 Proven Ways to Build Your Initial Client Base.
Creative Commons Image Source: flickr Arrrrt