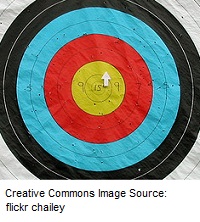 As a small IT company, you simply don't have the advertising resources of large computer chains. In this post, you'll learn three tips to help you improve your bottom line results from your computer repair marketing campaigns.
These tips are drawn from a white paper on the Top 10 IT Marketing Strategies for Consistently Attracting New Business Clients to Your Small IT Business. These ideas will help you target your IT marketing with a precise and focused approach:
Narrow by Geography- It's important to narrow your target market geographically. You can designate this by mileage, drive time, or zip codes. Many small IT companies choose a 30-60 minute radius by car. Keep in mind the time it will take to reach a client in case of emergency.

Narrow by Size – Effective computer repair marketing relies on understanding your market. Small IT firms often do best targeting small companies with $1 million - $20 million in annual revenue, or your local currency equivalent. That size is likely to have more sophisticated IT needs, compared to home-based businesses, and to understand your value.

Narrow by Industry – Have a target industry in mind and focus your IT marketing one industry at a time. Evaluate prospects for their fit with your existing clientele. Are they similar companies, with similar IT needs?
For a fuller discussion of effective computer repair marketing, check out the Top 10 IT Marketing Strategies white paper (see below).
What's been your most effective computer repair marketing campaign? Please share your thoughts in the COMMENTS area below.
Creative Commons Image Source: flickr chailey