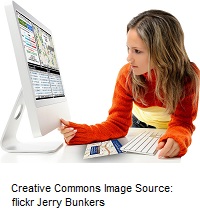 There are many steps in learning how to market a computer repair business. It's an easy mistake to skip a few steps, either because you don't think they're necessary, or you don't know about them.
But marketing computer repair, like any other product or service, really hinges on time-tested techniques.
Consider these four steps to put yourself in a position to close your sales faster:
How to market a computer repair business is more complicated than most people realize at first. Start by following these four steps to help you start closing sales faster. If you have tips on marketing that leads to sales, share them in the comments section below.
And to follow-through on the tips introduced in this brief post, download your free copy of the special report on the Top 10 IT Marketing Strategies For Consistently Attracting New Business Clients to Your Small IT Business.
Creative Commons Image Source: flickr Jerry Bunkers