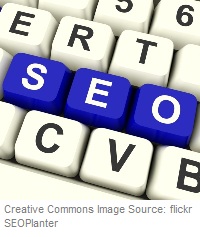 If you want a maximum number of visitors for your computer repair website, then having it featured in the top search engine results certainly helps. So what do the websites that make it into the top slots have in common? What do they do differently?
Checking out a Top-Ranked Computer Repair Website
The 10 sites currently listed on the first page of Google's results for the keyword phrase "computer repair website" market their services as follows:
Fast. Five put emphasis on their speed of service.

Home and business. Five websites state that they service both homes and businesses.

Special offers. Four sites offer special deals, three offer "we fix it or it's free," and two offer free local pickup and delivery. Another two take a different approach, by displaying summary price lists or a typical fee range.

Additional services. Several sites offer these as managed service packages, online backup, and web design.

Additional products. Three sites offer cheap or used PCs for sale.
Should You Do The Same?
Before redesigning your website, it's worth considering a few points.
The keyword phrase used here helps to get a handle on computer repair websites in general, but may be too general. Try longer keyword phrases such as "computer repair for desktop in Atlanta."

A sample of 10 sites is not very big. It's a start, but keep looking and comparing.

Making your site similar to the "top 10" is not the only tactic. Emphasizing a difference can also be great, if it means you serve the market better.
Is a website best used for getting customers to call you, or is online appointment booking viable? What results have you seen from your computer repair website? Give us your opinion in the Comments section on this page.
And to follow-through on the tips introduced in this short article, be sure to download your free copy of the special report on the Top 10 IT Marketing Strategies For Consistently Attracting New Business Clients to Your Small IT Business.
Creative Commons Image Source: flickr SEOPlanter